Flowers and Plants Wholesale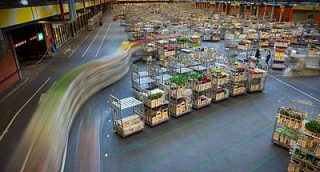 MD Agro, your wholesaler for the finest and freshest flowers and plants from the Netherlands! Every day we export our flowers and plants to both wholesalers and florists in various countries.
With us you can obtain the full range in small and large numbers.
We stand for quality
Our goal is to build a relationship with our customers for a long time. We want to achieve this by having daily contact with our customers regarding quality, price, novelties and offers. By listening to the needs of our customers we hope to contribute good results. The profit of our customers is ultimately ours.
We are constantly working to keep up with the latest developments in the field of new varieties of flowers, plants, packaging materials and floriculture products. Many products in our range are purchased from growers.
If you choose flowers wholesale MD Agro, you choose quality and personal approach!